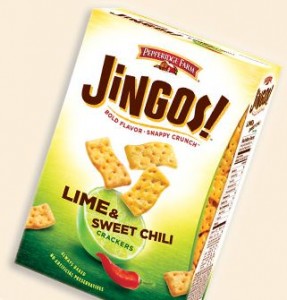 Looking for a tasty new snack food? Try out Pepperidge Farms Jingos Crackers!
Here is a coupon to save $1 on your next purchase of the crackers which come in three delicious flavors – Lime & Sweet Chili, Parmesan Garlic or Fiesta Chedder!
I have tried the Lime & Sweet Chili, they taste great with a little slice of brie cheese on top! YUM!
Enjoy!
-Leslie ✩
More Related Offers: